Hiking on the famous Via Vandelli (Vandelli Route), considerable from the historical and environmental point of view. Long ascent to face only if you are well-trained. The path follows the track of the old road wich has been mostly restored, in an extraordinary landscape .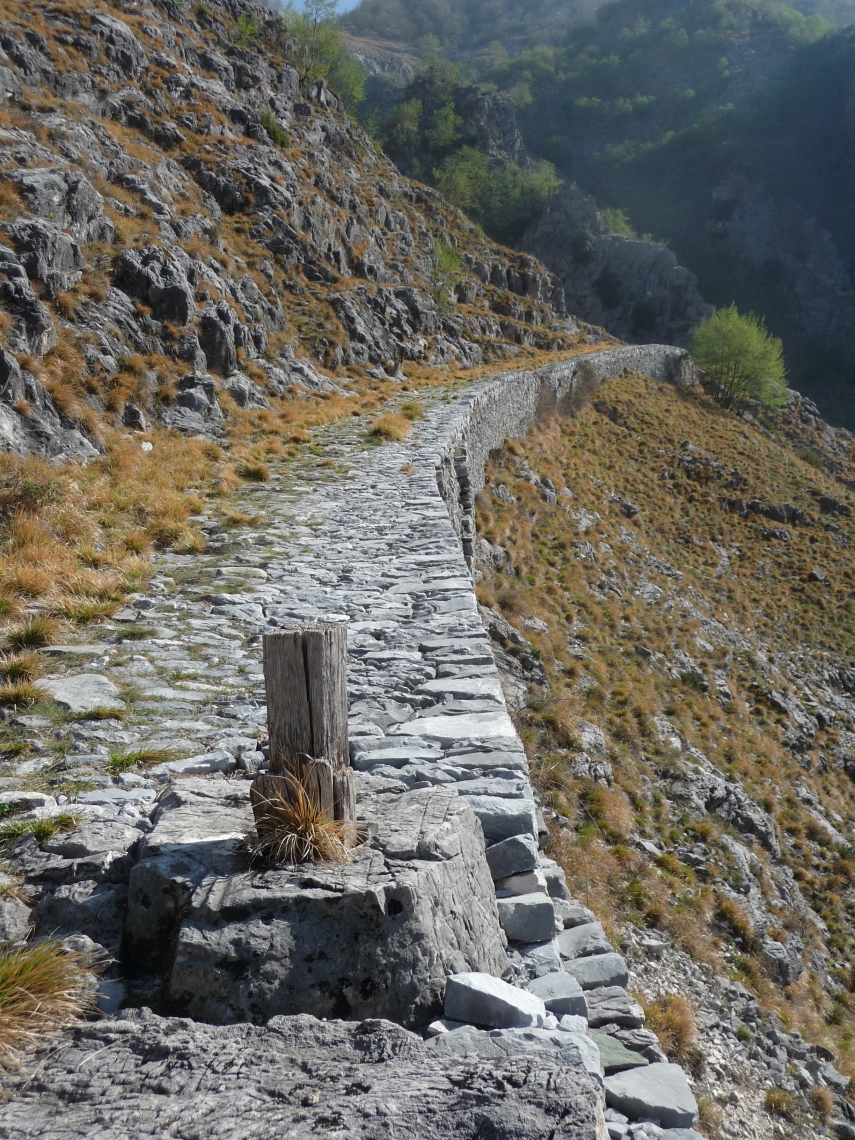 The Via Vandelli (Vandelli Route), was built between 1738 and 1751 to directly connect the Duchy of Modena and the Principality of Massa that had become one territory; at that time Italy was not a unique Nation but it was splitted in several Duchies, Reigns and Principalities. The road was planned by court engineer and abbot Domenico Vandelli; it retraced difficult centuries-old paths and mule tracks that criss-crossed the Apennine and Apuane Alps. The road started from Massa, passed through the Passo della Tambura (a part is our itinerary), went downhill to Castelnuovo Garfagnana and from there, having crossed through the Passo di San Pellegrino, ended up at Modena.
Starting from Resceto (MS) the CAI (Italian Alpine Club) path No.35 penetrates in old quarries; further the restored track of the old road begins and doing several hairpin turns, gains altitude. In that stretch you can have the best view of road (very spectacular). In summer, when it's very hot, it could be harder to do that ascent; when I did it, on 1st April 2012, the weather was ideal.
It took 2h40′ to get to the Conti alpine hut (1420m) where we ate our sandwiches enjoying the wonderful panorama; unfortunately the visibility quickly decreased, because clouds rose the slope coming from the nearby sea (it happens very often in Apuane Alps in the afternoon). To go back you can choose to do the same route done ascending; we decided to go downhill passing through Canale dei Piastriccioni (Piastriccioni couloir) CAI path No.165: that path includes a difficult part (not all maps report it), where you have to use your hands and it requests to be steady on your legs, although it's not really exposed. I advise only expert hikers to do it. The itinerary is very spectacular, because it passes just below the "Campaniletti" which are some pinnacles and in the lower section, it follows an old "Lizza" (track where marble blocks were conducted downhill). Since the difficult terrain, to do the descent it takes more than the ascent 3h10′. (Total time 5h50′)
HIGHLIGHTS
Start: Resceto (MS)
Date: 1st Apr 2012
Height difference: +930m
Time: ascent 2h40min, Tot. 5h50min
Difficulties: EE
Maps: "Alpi Apuane". Topographic and Hiking map 1:25.000. (2015) ed. 4Land – Trento, (Italian, English, German); digital version available, too (iOS and Android)
on-line: "Alpi Apuane". Carta escursionistica (Hiking map) 1:25.000. ed. Webmapp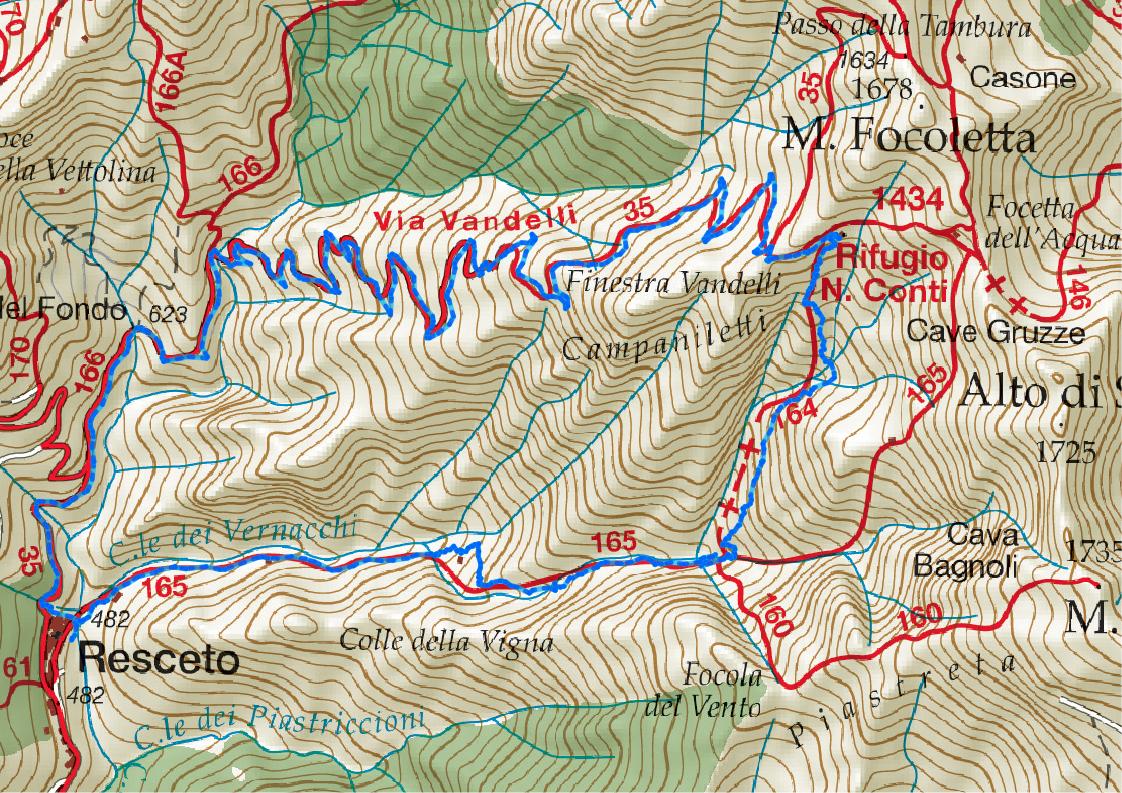 Download GPS track, Via Vandelli – 2012

159.76 KB
Verify CAPTCHA to Download